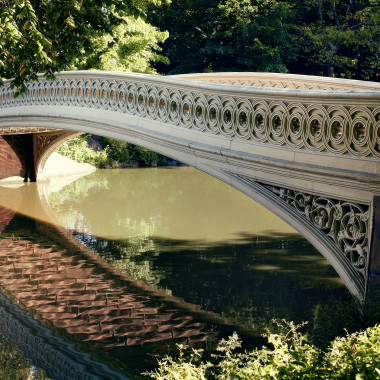 Victorian Gardens Amusement Park
September 16, 2016
As a kid, there's nothing like hearing the brass whirl of horn and the clacking of rides, smelling the insistent aroma of popcorn, and feeling freshly spun cotton candy melt in your mouth. Living in the Central Park rental apartments at The Nicole offers proximity to the world's greatest urban oasis and, during the summer, an opportunity for your child to experience those same vivid little joys at the Victorian Gardens Amusement Park—the sole outdoor amusement park in Manhattan. Set in Central Park's Wollman Rink, next to the zoo, carousel, and Heckscher Playground, the vintage-inspired rides at the Victoria Gardens may just make you nostalgic for an earlier age.
Long before the first skyscrapers graced the skyline, New York City parents and their children sought urban fun—in the city's recreational "pleasure gardens" during the 1800s and, more recently, at modern street fairs. Industry and railroads brought the Gilded Age to America, with its immense wealth, gracious homes, and more time for leisurely activities. Soon, enterprising inventors were designing mechanical outdoor amusements like the Ferris wheel and the modern carousel, many of which were famously showcased at Coney Island.
Today, residents at The Nicole in Columbus Circle—both young and old—can enjoy those same classic rides without a commute to Brooklyn. The Victorian Gardens are especially friendly for the younger, under-36-inch crowd: toddlers can enjoy gentle rides (like the Mini Mouse roller coaster) in enclosed spaces to protect against wandering too far. The Rainbowheel offers riders a bird's-eye view of the park and skyline, while game lovers can play carnival favorite Whac-A-Mole, and the whole family can sit—and swing and squeal—together on the Happy Swing. For parents who want some fast-paced action, the aptly named and fast-moving Family Swing satisfies the inner child crying out, "Faster! Higher!" In between rides, you can grab a cotton candy and candied apples or a hot dog from the clubhouse, and enjoy entertainment from balloon artist Michael Karas or magician Arnie Kolodner.
Victorian Gardens will have your young ones—and the young at heart—wanting to return again and again. Fortunately, your apartment at The Nicole apartments couldn't be closer.
Back to articles