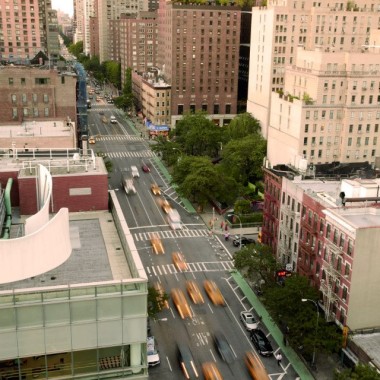 Alvin Ailey Revealed
August 31, 2016
Residents of The Nicole apartments in NYC have easy access to the heart of the city's theater and dance culture; for decades, audiences have been astonished and delighted by shows performed just blocks from these Central Park rental apartments. One of the most dynamic and important fixtures of the New York dance scene is the Alvin Ailey dance school and company, located just a plié and a pirouette away from The Nicole.
Once you see a performance of Ailey's most famous dance, Revelations, lauded by The New York Times as a "magnificent work… a dance on land and in water, a journey through African-American spiritual music and, for dancers, an act of reverence for the generations that came before," you will want to put Ailey's vision into practice and try to learn it yourself. Choose from a diverse roster of classes open to the public, and you will not only be inhabiting Ailey's unparalleled and innovative choreography, but you will also be getting a workout that could become an integral part of a weekly exercise routine.
This winter, tickets will go on sale for the Ailey Company's yearly hometown run, where performances of classics like Ailey's Revelations and Ronald K. Brown's Four Corners will be shown alongside world premiere performances like Hope Boykin's r-Evolution, Dream— inspired by the sermons of Dr. Martin Luther King Jr.— which will feature music composed by Ali Jackson from Jazz at Lincoln Center.
Meanwhile, this month, you can see works from a rotating schedule of performances at the Ailey Extension, and the end of the month is also a perfect time to take a class, as Finis Jhung will be teaching his excellent and easily accessible Absolute Beginner Ballet Class, featuring a curriculum of basic ballet terminology and fundamental positions. The Ailey Extension offers an incredibly eclectic selection of adult classes, including courses in Afro-Caribbean dance, capoeira, the Horton technique (featuring live drumming), West African dance, samba, and salsa—all taught by world-renowned teachers and dancers.
Alvin Ailey's legacy lives on in New York—not just through the inspiring performances of his choreography but also through the inspired instructors that teach it to the next generation.
Back to articles